Hi, friends!
Since this is the beginning of a new year, I wanted to re-introduce myself, and share some things about me that maybe you don't know yet! Here goes…
About Me, Gina from Will Run for Disney:
My home: I grew up in Massachusetts and have lived here almost my entire life. I went to Bates College in Lewiston, Maine and spent my fall semester junior year in Rome, Italy!
Favorite places: Walt Disney World (of course), Boston, Salem (Witch City), New York City, NH White Mountains Region, Coastal Maine
My Job: I am a nonprofit fundraising events coordinator and Boston Marathon charity team manager! I've watched over one hundred runners realize their dreams of running the Boston Marathon in support of a charity that means a lot to them. It is such a rewarding profession and I love my job!
My running: I started running regularly in 2012, signed up for my first real 5K, and then another, and the rest is history. Since then, I've run seven 5Ks, two 10Ks, four half marathons, and my first 26.2. I used to look at runners and envy them. Now I am one of them! I'm not stopping anytime soon and it's never too late to live your dream!
First ever 5K June 2012
And now for the Disney Questions!
Favorite Disney Movie: Beauty & The Beast, though it really is impossible to choose. Honorable Mentions: The Little Mermaid, The Lion King, Mulan, Pocahontas
First Visit to WDW: October 1999 for the Millennium Celebration with my family!
Favorite WDW Park: Epcot; it was the focal point of our early family trips, it is a place of innovation and imagination, and the glorious finish line of my most significant athletic milestones.
Favorite Resort: The Polynesian. We've stayed at practically every resort but this one always brings me back.
Favorite WDW Attraction: Splash Mountain 4ver. It's my Laughin' Place!
Favorite WDW Snack: DOLEWHIP, PLEASE!
Favorite WDW Restaurant: At one point it was California Grill, then Le Cellier, and right now I think it is Tiffins. I love the atmosphere, global viewpoints, and flavors!
What about Disneyland!?: I went with my family in 2005 for my parents' 25th wedding anniversary. We stayed at the Grand Californian and had a great time! But I'm embarrassed to say I haven't been since!
First runDisney race: 2016 Disney Princess Half Marathon
Favorite runDisney race: 2018 WDW Marathon!
A runDisney race I'd like to try: I can't wait for the Disneyland Half Marathon weekend to come back. I want to earn a Coast to Coast. And I can't wait to see what runDisney has in store for us in the future.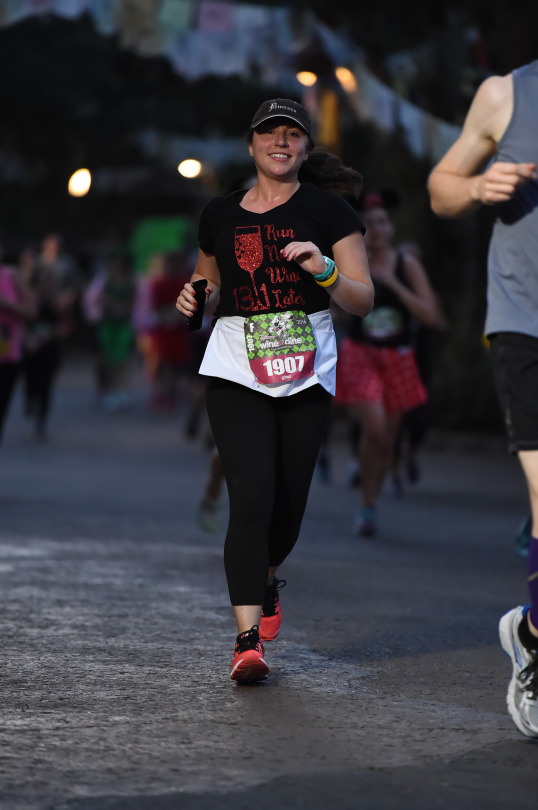 How does my list compare with yours? Share in the comments! Thank you for following along and sharing my love of Disney and running. I hope you enjoy my posts and adventures shared together at runDisney races!
Cheers,
Gina / Will Run for Disney