To all my readers: wishing you and your loved ones a very Happy Thanksgiving. In the spirit of gratitude, I am thankful for the following five things:
Friends and Family: It is better to give than receive and nothing makes my heart happier than spreading joy and generosity with those I love;
My job: I am lucky enough to have an employer and colleagues I love and respect. I am doing my part to make the world a better place!
Running: I am grateful for a strong, healthy body that carries me mile after mile;
Disney: I feel fortunate to call Walt Disney World my home away from home; I have spent my formative years growing up at WDW and it will always be a very special place for me and my family (especially Liberty Tree Tavern, the perfect place to celebrate Thanksgiving! Photos included here)
Most importantly, Tommy, who fits in all four categories as stated above: my friend, my family, my cheerleader, and my Disney soul mate. I love you!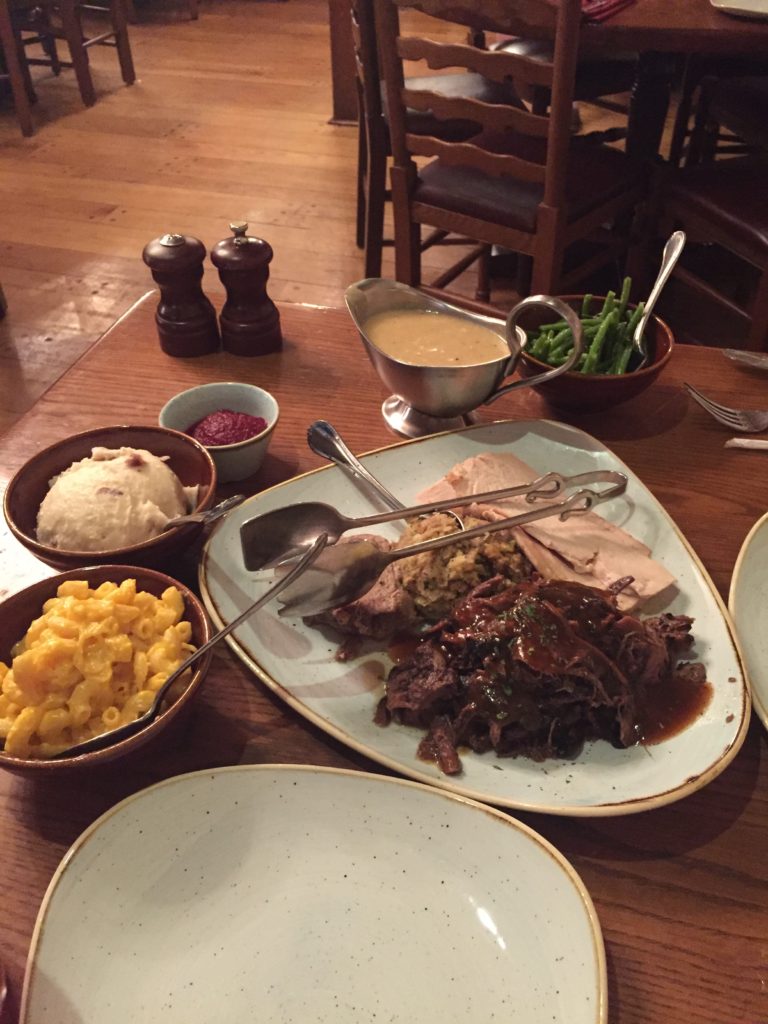 Thank you for indulging me and I encourage you to pick your top five! Once you've identified your list, think of those less fortunate, and give back to your communities; spread kindness, cheer, and gratitude. Let's fill the world around us with a little more magic.
With love,
Gina / Will Run for Disney