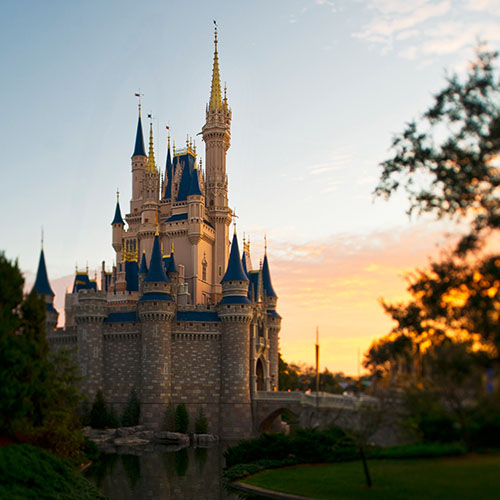 Today is my 29th birthday! As the sun sets on my twenties, I can safely look back and say that every doubt, anxiety, and choice I made lead me to my happiest, healthiest self. You begin your twenties with uncertainty and fear of what the future holds. Yes, there were ups and downs, and I experienced love and loss, but everything has a way of working itself out. And through it all was my happy place: Walt Disney World. I can't even count how many trips I went on during my twenties, but that's definitely a good thing! It is such a special place for me, for my family, and Tommy. Cheers to many more trips together!
Since I'm not in Walt Disney World for my birthday today (hmph!) I thought it'd be fun to share what I WOULD do if I were there:
Gina's Ultimate Dream Birthday at Walt Disney World
Resort: Disney's Polynesian Resort, Club Level, Park View (Why not, right!? This is my dream!)
Morning: Get up early, grab some breakfast at concierge, and hit the monorail for Magic Kingdom rope drop!
Must-Do Attractions: Peter Pan's Flight, Haunted Mansion, Pirates of the Caribbean, SPLASH MOUNTAIN, Big Thunder Mountain, Seven Dwarf Mine Train, Journey of the Little Mermaid, Space Mountain, Peoplemover 🙂
Lunch: Liberty Tree Tavern for their delicious burger and of course:
Afternoon: Rest. Maybe Pool Time. Drinks at Trader Sam's!
Evening: EPCOT MY FAVORITE! Spaceship Earth, maybe check out The Land or The Living Seas, walk around World Showcase for some more treats/drinks.
Dinner: Le Cellier for a Cheddar Cheese Soup and their exquisite filet.
Dessert in the France pavilion and cap off the night with Illuminations: Reflections of Earth
What would YOU do on your dream Walt Disney World birthday?
-Gina /Will Run for Disney