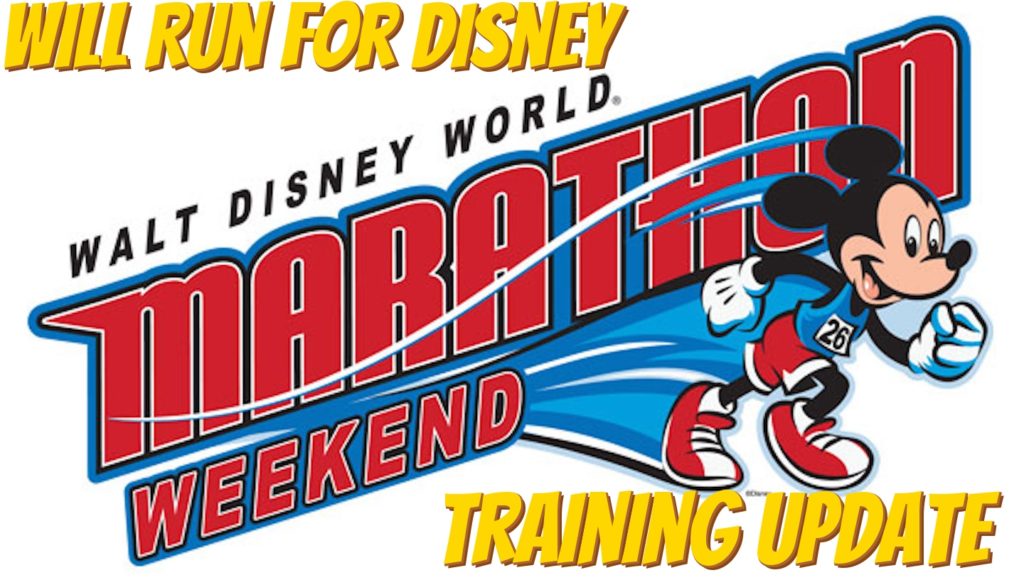 Hi everyone! We're SEVEN weeks away from the Walt Disney World Marathon! And it's officially the holiday season. Coming up this week we have Thanksgiving, family obligations, and of course tempting treats at every corner. I for one will savor our thanksgiving meal and TRY not to overindulge (read: make myself sick) but hey, we've been working hard! We deserve to enjoy ourselves! And I need my gravy and stuffing! And monkey bread! And mashed potatoes! Oh boy. To get ready, I made sure I trained as hard as I could this past week. Here's what my recent training week looked like:
WDW Training Week
November 13 -November 19, 2017
Monday: Power Stryde (3 miles + strength) I honestly feel like these treadmill classes are some of the hardest efforts I've ever done for any fitness class. I work hard, sweat hard, and feel great afterwards. They are a LOT of work, and sometimes I feel like I can't go on, but I always do, and it's totally worth it.
Tuesday: 5 miles. 5 early morning miles to start the day and shake out the legs! I'm half asleep usually when I run first thing in the morning, but I LOVE knowing I can go right home after work and relax.
Wednesday: Stryde (4 miles). Speedwork at Mystryde. Can't get enough! I'm definitely getting my money's worth.
Thursday: 3 miles. Half asleep and dreaming about Disney! 3 easy miles feels like a warmup these days.
Friday: strength training: barre class. A great way to start the day! I usually make the shift to morning workouts in the winter to make sure I get them done before things get seriously cold and windy. Which it did on Friday. And even though I had finished my workout, I went back into the area of my barre studio after work because I promised Tommy I'd get him some of this for dinner:
Saturday: 18 miles. I was scheduled for 17 miles this week, but bumped it up to 18 since I will not be able to do a long run next week with the upcoming holiday. I calculated my route ahead of time, packed everything I needed the night before, and was ready to go Saturday morning. I still have strange dreams and some anxiety the night before a long run, but morning always comes, and I have a track record of completing the task at hand! I was so happy and proud to finish this run. I've completed this distance before, but I've done it with a running group. This time around, I was flying solo, and I've stopped wearing headphones for safety reasons. I dropped by a CVS around mile 12 for a much-needed Gatorade, and that was the spike in energy I needed to keep going!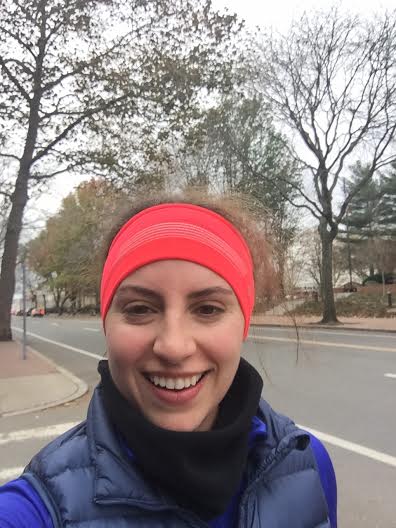 This is me laughing at myself for how awful my hair looked post-run. And legs up against the wall for 12 minutes was just what the doctor ordered.
Oh, and this:
"The Black Dhalia" at Noir bar at The Brattle Hotel in Harvard Square:
A pomegranate, blackberry martini. Yum!!
Sunday: Rest. And chores! And preparing for the upcoming holiday week.
Happy Thanksgiving everyone! I hope you have a joyous celebration with friends and loved ones. I'll be heading home to be with my family and then I will head to New York to spend time with Tommy and his family. I can't wait!
Until next time- Happy Training!
Gina / Will Run for Disney