We haven't even experienced spring and summer yet, but it's already time to start thinking about my/your fall trip Walt Disney World! That 180 day planning window is no joke. I really want to get back to the Wine & Dine Half Marathon race weekend, and Tommy really loves the Epcot Food & Wine Festival, so this sounds like the makings of our next vacation! If you're in the same boat, here's what you need to know as you plan:
2018 Wine & Dine Half Marathon Weekend – Presented by MISFIT Registration: What's Going On?
DVC/AP registration was supposed to open last Thursday, but was pushed to yesterday at noon. Then runDisney made an announcement that all registration has been temporarily delayed, as seen here in the runDisney social media accounts and website: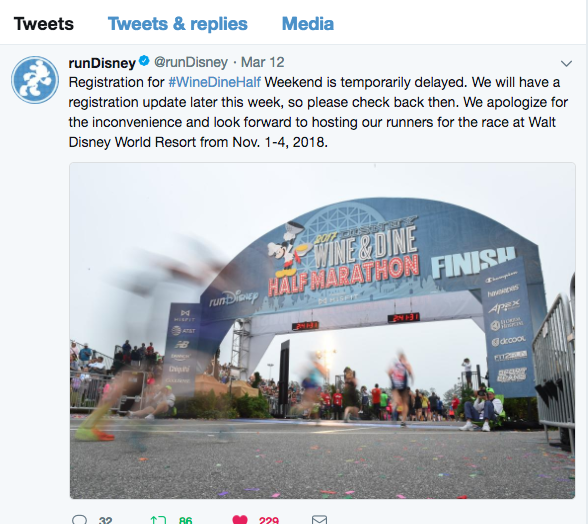 The rumors are swirling! The AP/DVC websites were giving me trouble last week, and it seemed as though they had not even been updated, since both websites still featured Star Wars Dark Side Half registration. Others have claimed runDisney is having issues with Reedy Creek, causing delays in the approval process. Either way, this race weekend WILL go on and we just need to be patient. As soon as registration is up, I will be ready to jump into action and spread the word.
2018 Epcot International Food & Wine Festival dates announced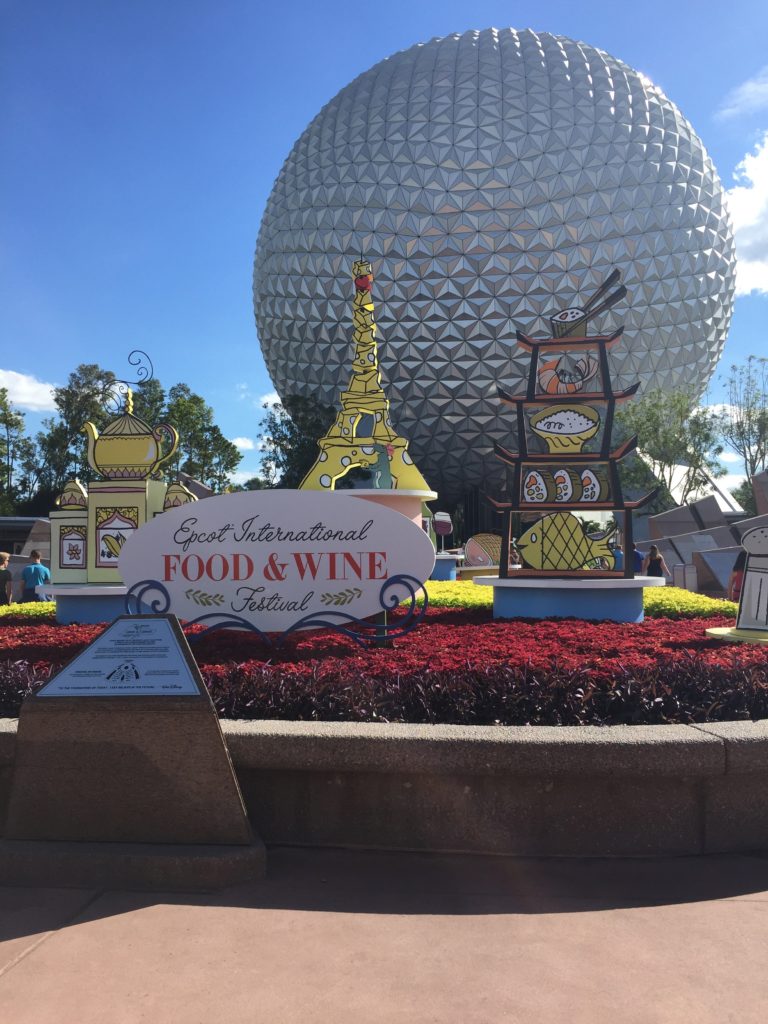 While runDisney was doing damage control, Disney Parks Blog simultaneously announced the official dates for the 2018 Epcot International Food & Wine Festival! Another glorious 75-day festival, from August 30 to November 12, 2018. The Wine & Dine weekend will take place towards the end of the festival, from November 1-4.
For more information as it becomes available, visit www.TasteEpcot.com.
—
While I'm very much looking forward to warm weather and summer training, fall is my absolute favorite season and I am excited to begin planning our next big adventure!
Until Next Time,
Gina /Will Run for Disney